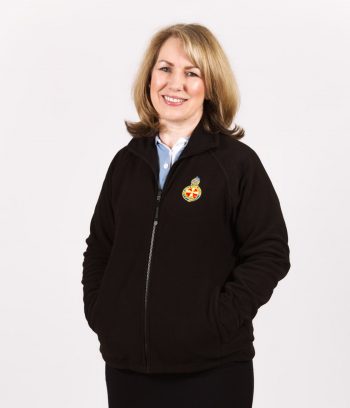 So – why am I a GB leader?
Having gone along as a volunteer 27 years ago, (and been a Brownie) I had no knowledge of GB as an organisation. During that time, my girls were born and brought up in the company, I became Captain, and now Commissioner. None of these roles were things I aspired to – more that I ended up in them due to my passion for the organisation as nobody else wanted to take on the roles and I couldn't bear to see the company fold and the Division be without a Commissioner.
As in my day job, I have always strived to ensure that the experience every girl received in my care was of the quality I would expect for my own daughters. Some of my friends joke that if you cut me open, GB will be running through me and that is probably true. I actually can't imagine my life without GB in it so I am totally committed to doing everything I can to ensure it is still here for generations to come.
There is nothing better than a young woman coming back years after they leave the company and telling you what a difference GB made to their lives. To see the group of Young leaders who have been brought up in our company now inspiring and motivating the younger girls makes me burst with pride.
My favourite quote and one I live by – `100 years from now it won't matter what car I drove or how much money was in my bank account, but the world may be different because I was important in the life of a child'.