Brigader Triangles
Awards for our Brigaders are designed as different coloured Triangles and are similar in style and elegance to the Junior Diamonds to symbolise the natural transition that our girls take as they enter the Brigader section of GB and begin life at secondary school.
The Brigader programme offers an extensive number of topics for young women that are relevant to their needs in the 21st Century while continuing to mirror the four key areas of GB badge work–Physical, Spiritual, Educational and Service. To achieve their award Brigaders are required to obtain a number of point search year by completing topics from each of the badge work areas. Our young women can also work with their leaders to select topics which are relevant and of interest to them and by not being allowed to repeat topics during their four years as Brigaders they are provided with a programme which is bespoke as well as balanced.
Our young women in this section work towards a Red Triangle in year 1, a White Triangle in year 2, a Blue Triangle in year 3 and a Gold Triangle in year 4. After gaining these Brigaders can then work towards achieving their Brigader Brooch.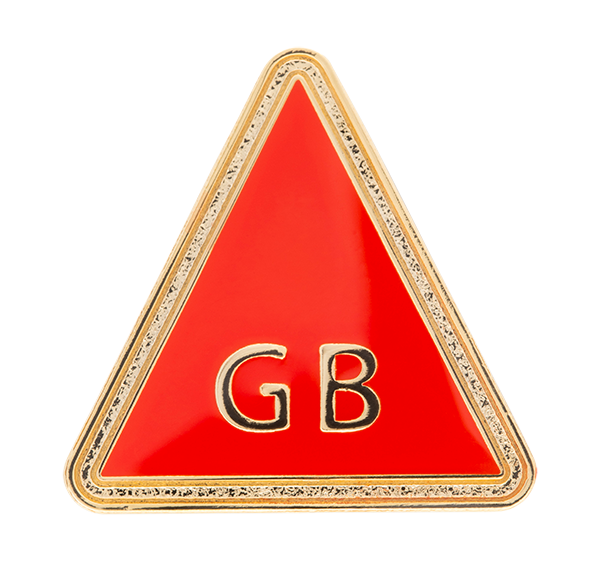 Brigader Brooch
This is the second highest award that can be achieved in Girls' Brigade. To receive this award our young women are required to show willingness and dedication by obtaining gdditional points which they can either work towards in their fifth year as a Brigader or by attaining additional points while working towards their Brigader Triangles.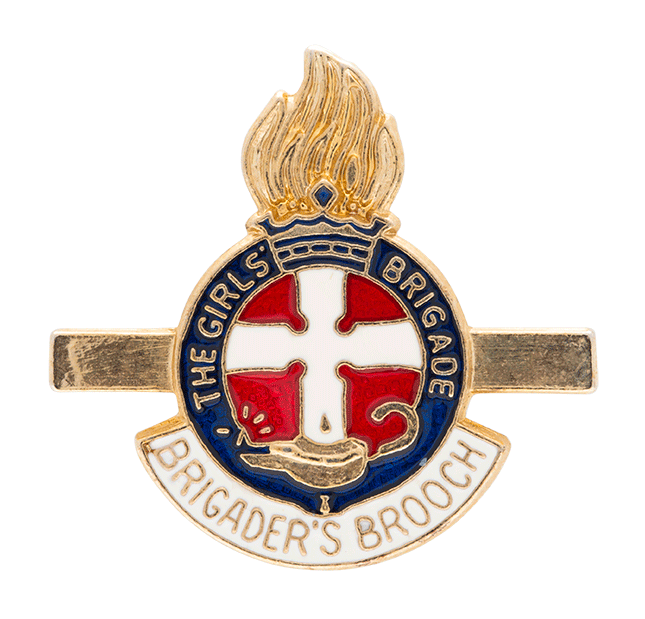 Queen's Award
The Queen's Award is the highest award achievable within Girls' Brigade and one which is recognised internationally across the organisation. Time spent working towards this involves reflection, challenge, commitment and dedication as our young women undertake various placements, tasks and assignments which builds confidence and set standards for life as they move through education and into employment.
Service Awards
In addition to receiving awards for badge work girls and young women are also awarded a Service Award for each year they give service and attendance to their company. These are designed in the shape of a gold star with a white centre which depicts the number of years they have attended GB.